I've been frequenting this one particular vintage shop in Santa Fe.  It's called Pegasus Antiques, and its within walking distance from my house.  It's also closing down, so everything is about sixty percent off.  This place is amazing, its so full of stuff, it reminds me a little of a store called Sophisticated Junk in my home town.   Pegasus has a huge collection of textiles- not just scarves, table clothes and aprons, but also fabric remnaments dating back to the 40s.
Here's one of the women who works there going through the fabric racks.
So much crazy stuff!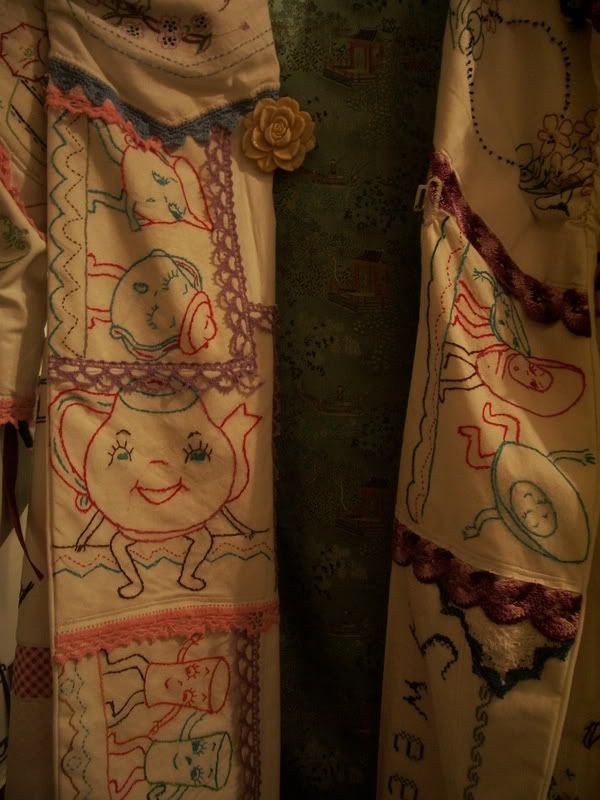 This is probably where Allison Smith's happy place is.  There are these insane "sampler jackets" made up all of little crazy embrodiered patches.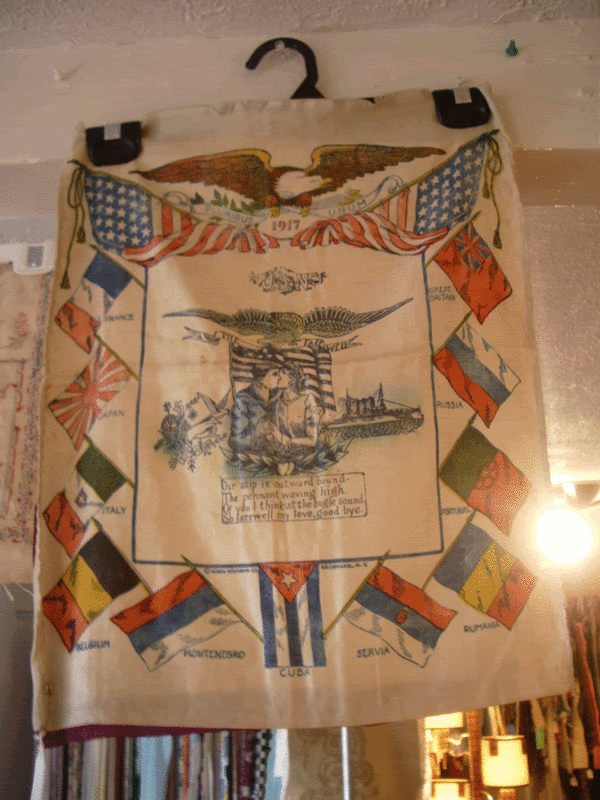 And an amazing hankie from World War I!
I've been really obsessed with old photographs lately.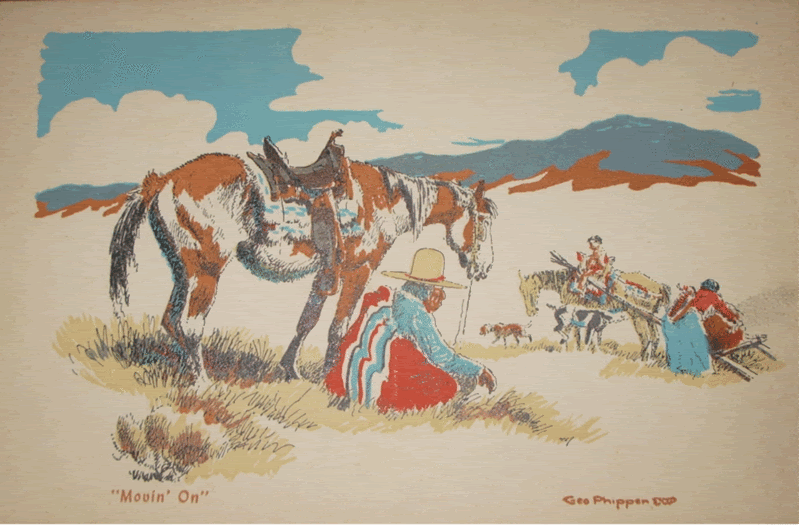 And old west themed prints.
I bought this amazing purse for my self, so I can accesorize all south west-y.